Mixed dielectric circuit with FR4 + F4BM-2 PCB substrate
Product No.:202147162245
PCB board thickness:2.0mm
Layer count:4L
PCB material:FR4+F4BM-2
Copper thickness:1OZ
Surface treatment:ENIG 2
Soldermask:Green
silkscreen:White
Mixed dielectric circuit with FR4 + F4BM-2 PCB substrate
Product details:
Special requirement for the PCB is as below:
1.Blind vias are required.
2.Mixed laminate with different DK value,FR4 mixed with F4BM-2
3.Large size 336mm*336mm
4.PCB assembly is required at the same time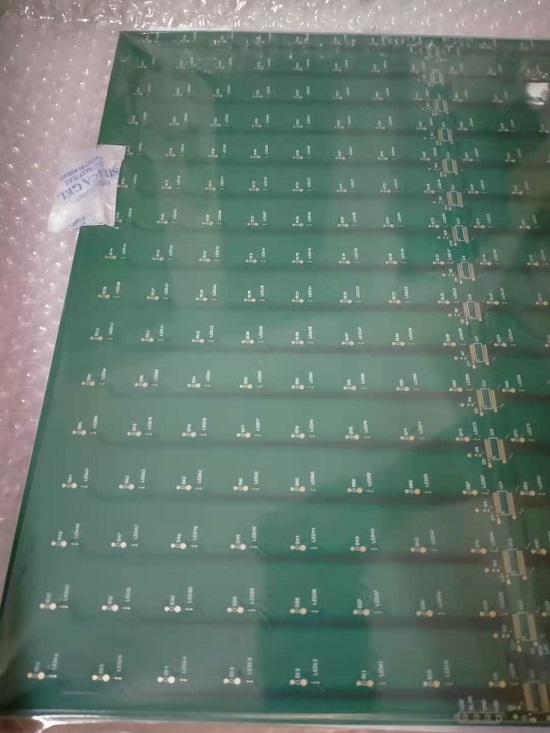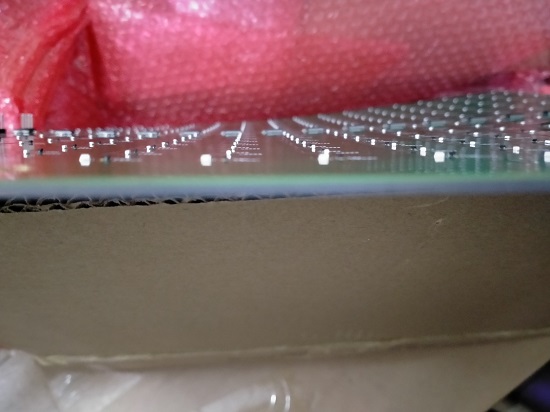 PCB Material introduction:
F4BM-2-A is laminated by laying up of the imported varnished glass cloth with the Nano-ceramic membrane and Teflon resin,according to the scientific formulation and strict technology process. This product takes advantages over F4BM series in the electrical performance and the surface insulation resistance stability.Click at here download the F4BM-2 material specification file.

Advantage for Mixed dielect PCB:
a growing number of RF/ microwave circuit designs are being implemented with hybrid multilayer PCBs, in which different materials are used among the layers. This allows the choice of materials to be tailored to the various functions on the different layers of the PCB. One circuit material that is used quite often in high-frequency hybrid multilayer PCBs is FR-4,Low-cost FR-4 circuit materials have been in use for a wide range of circuits for decades. FR-4 is glass-reinforced epoxy laminate material. Its performance is predictable and reliable, and it can be processed with basic fabrication methods. However, FR-4 exhibits a very high dissipation factor, which translates into high dielectric losses for circuits at microwave frequencies. Because of its loss characteristics, FR-4 is typically not used for pure RF/microwave circuits, but has been used in some high-frequency hybrid multilayer PCBs for various reasons.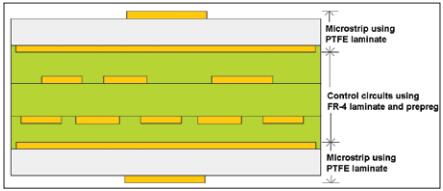 Figure 1 • This hybrid multilayer PCB combines FR-4 and PTFE circuit materials.
Combinations of low-CTE FR-4 and high-CTE PTFE circuit materials are sometimes used to fabricate composite circuits, with the different circuit materials handling different circuit functions. The composite circuit with the two materials yields an acceptable CTE for handling the temperatures of many fabrication processes as well as some end-use applications. Figure 1 shows an example of such a multifunction, multilayer circuit, where high-frequency microstrip-based circuits are separated by FR-4 control circuitry. PTFE laminates are commonly used for RF/microwave circuits due to their excellent electrical performance at higher frequencies. PTFE circuit materials typically exhibit a dissipation factor of around 0.002, signifying very low dielectric loss, whereas FR-4 materials typically have a dissipation factor of around 0.020 for much higher dielectric losses. The CTE values of the two materials are also much different, but the relatively low CTE of FR-4 can be an advantage in a multilayer circuit construction.Click and download files for Benefits of Mixed Dielectrics When Used for High-Frequency PCB Applications