High current and reliability PCB with 4oz 6oz heavy copper
Product No.:2020412124738
High current and reliability PCB with 4oz 6oz heavy copper
1.Introduction of Heavy copper PCB
Heavy copper PCB is identified as a PCB(Printed circuit board) with a copper thickness 3 oz per ft2 to 10 oz per ft2 in the outer and inner layers.The copper concentration can be as high as 200 ounces per square foot.A heavy copper circuit is manufactured with copper weights anywhere between 4 oz/ft2to 20 oz/ft2.Heavy copper PCBs are widely used in electronics and electrical circuitry where high power transmission is needed.and a 4 oz Copper PCBs are most commonly used in commercial products. When the electronic device need high power or current through, Then we need consider heave copper to control the thermal on PCB.
The improved copper weight, along with a thicker plating and appropriate substrate in the through-holes can change a weak board into a long-lasting and dependable wiring platform. Heavy copper conductors can increase the entire PCB thickness considerably.
copper plating has couples of merits like terrific conductivity, thermal conductivity, mechanical ductibility, etc, which refers to Immersion copper after drillling + Plating the whole PCB+ Thicken the circuit with copper, all of which are to guarantee the conductivity; Besides, the common plating solution is CuSO4;
In short, the whole process is like this: Drilling—Immersion Copper—Plating—Drawing—Etching.

2.Heavy copper PCB project show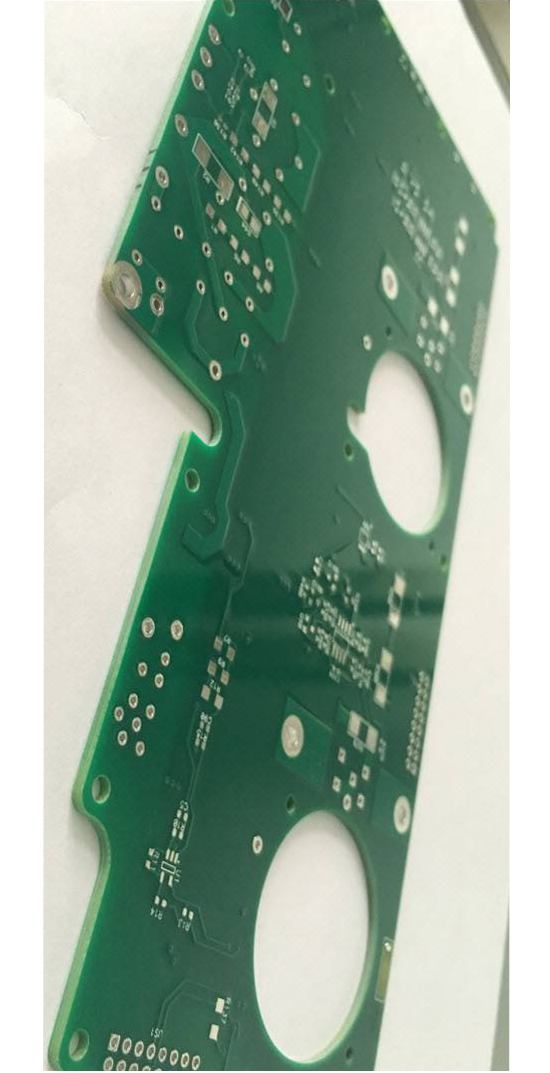 Copper thickness:6OZ

3.Stack up -Heavy copper PCB for reference.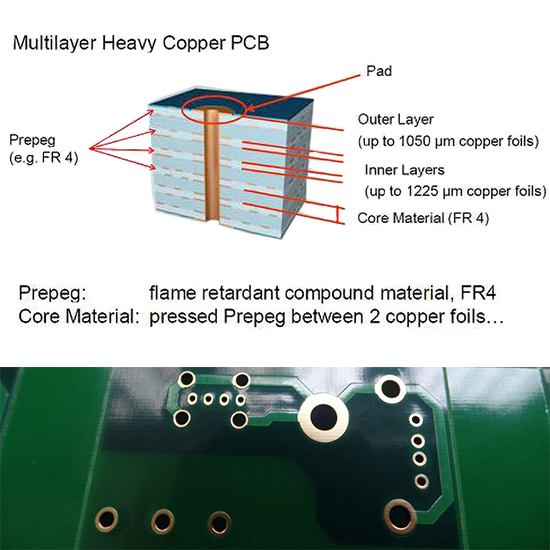 If any inquiry,Always welcome here!