Professional immersion gold electronics PCB circuit solder board assembly
Product No.:2020831155926
PCB board thickness:0.6MM,0.8MM,1.0MM,1.2MM,1.6MM,2.0MM,2.4MM
Layer count:1L.2L,4L,6L,8L,10L,12L,16L,18L,20L,24L,32L
PCB material:FR4,CEM,ROGERS,Mixed laminate ect
Copper thickness:0.5OZ,1OZ,1.5OZ,2OZ
Surface treatment:HASL LF,ENIG ect
Soldermask:Green,Black,Yellow,Blue ect
silkscreen:White,Black
D.K: 2.2 to 10.6
D.F:/
Min trace/gap:3mil
Professional immersion gold electronics PCB circuit solder board assembly
Product Description
Service:PCB Manufacturing / PCB assembly / components sourcing

Soldering is the only permanent way to fix components to a circuit.
Step 1: Collecting Materials for Soldering
--Solder Wick - is the eraser to soldering's pencil.
--Solder Vacuum (Solder Sucker) - is a great tool for removing solder left behind in through-holes when delsodering components.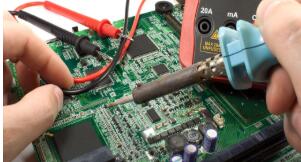 Step 2: Preparing to Solder
--Thoroughly Coat The Tip In Solder
--Clean The Soldering Tip
--Apply Solder To The Joint
--Inspect The Joint and Cleanup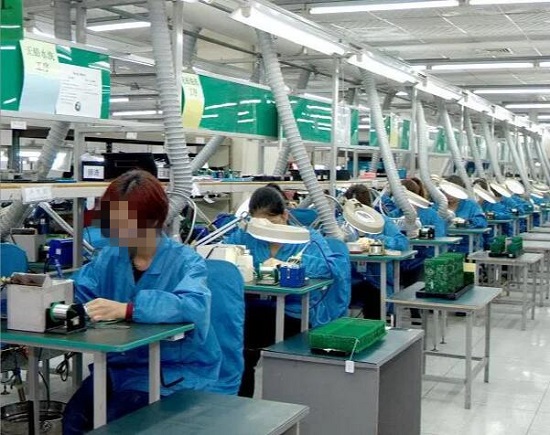 How to Ensure Solder Joint Quality?
The advantages of using AOI and X-ray inspection for solder joint quality should probably be weighed when doing the PCB assembly process.
1.Manual Visual Inspection:These should be done at virtually every stage of the assembly process and provide a quick assessment of the success of the previous step.
2.AOI(Automated Optical Inspection):This testing method is employed during fabrication and assembly and provides resolution greatly superior to visual inspection for checking solder joint volume.
3.X-Ray:This method allows for inspection of the board's interior.As such,vias for BGAs and other packages where pads can not be seen from the surface can be examined


FAQ
*What service do you have?
Answer:We provide turnkey solution including PCB Clone,PCB fabrication,PCB Assembly,testing and other value-added service.

*What are the main products of your PCB/PCBA Services?
Answer:Medical PCBA / Telecom / Power supply / Led lighting / consumer electronics / Instrument equipment ect.

*Can we inspect quality during production?
Answer:We are welcome and transparent on each production process.

*How can you ensure our information being safe and not let third party find out our design?
Answer:We are willing to sign NDA file to follow the local law in your country and promise to keep our customers data in high confidential level.

*Do you have any minimum order quantity (MOQ)requirement?
Answer:We do not have MOQ requirement,We can support your projects stating from prototypes to mass productions.