PCBA SMT soldering for 4-layer PCB board with SMD THT components on both sides
Product No.:202141223838
PCB board thickness:1.0MM
Layer count:4L
PCB material:FR4
Copper thickness:1OZ
Surface treatment:ENIG 2
Soldermask:Green
silkscreen:White
D.K:/
D.F:/
Min trace/gap:3.5mil
PCBA SMT soldering for 4-layer PCB board with SMD THT components on both sides
1.PCBA SMT soldering process in HopetimePCB
--After one step has finished,The releated person will signed it in our system,and then next step will be in charged by our other colleague.
--The production process map will be clearly displayed in our system,Every releated person will be knowing the production status in mind and arrange their job.

Figure 1:That's how we arrange the PCB SMT Soldering,we will follow the manufacturing process step by step,And each step situation is updated in our system after it's been done
More details click at here:What is the PCB assembly manufacturing process?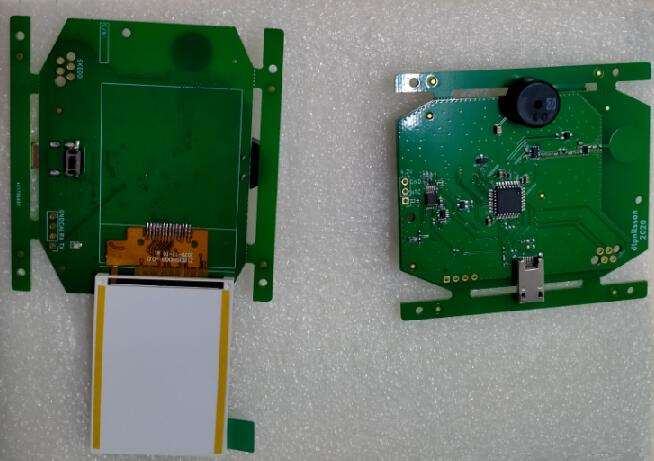 Figure 2:SMD for two sided boards or Thru-Hole Placement
--In this case,the side with the fewest and smallest components is stenciled and reflowed first. Once the board is out of the reflow oven it is stenciled on the second side, placed, and reflowed. The surface tension of metal is very high and holds everything in place. In factories with larger, more complex assemblies various bits of the board may be glue in place during the pick and place step to insure the component doesn't move during reflow.
--We will present the first prototype to customer for verification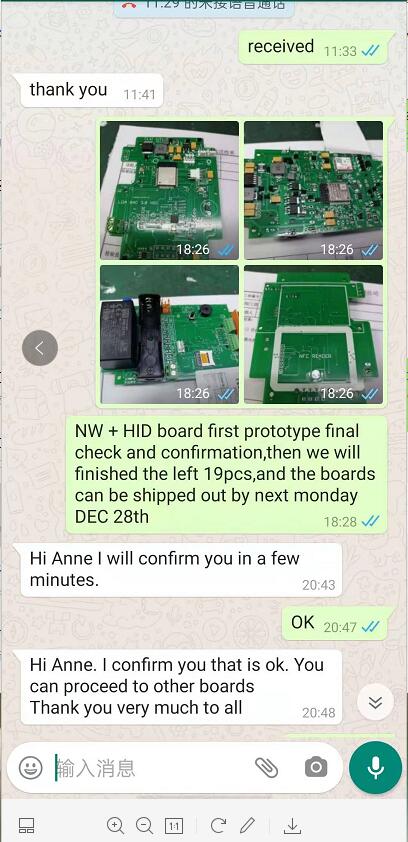 2.Company tour: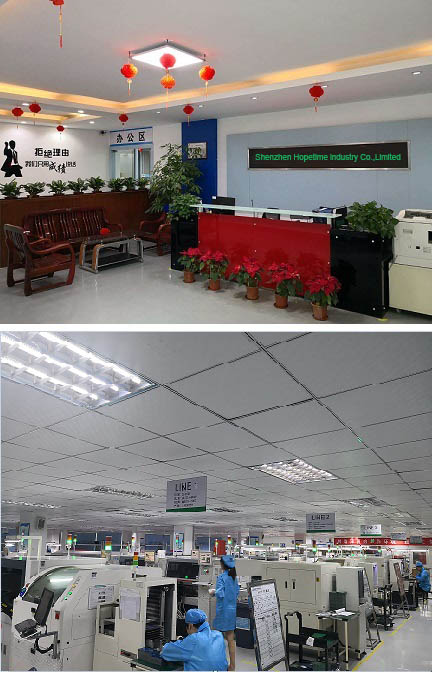 Production equpiments below for total:
PCB Assembly equipment includes:
1.Solder Paste Printing machine
2.Solder Paste Inspection (SPI) machine
3.Glue Dispensing machine
5.Reflow Soldering machine
6.Wave Soldering machine (for through-hole components)
7.Automatic Optical Inspection (AOI) machine
8.In-Circuit Test (ICT) Fixture
9.Functional Validation Test (FVT) Fixture
10.Automatic PCB plate splitting machine
3.Click at here for
more PCB/PCBA Projects
*What service do you have?
Answer:We provide turnkey solution including PCB Clone,PCB fabrication,PCB Assembly,testing and other value-added service.
*What are the main products of your PCB/PCBA Services?
Answer:Medical PCBA / Telecom / Power supply / Led lighting / consumer electronics / Instrument equipment ect.
*Can we inspect quality during production?
Answer:We are welcome and transparent on each production process.
*How can you ensure our information being safe and not let third party find out our design?
Answer:We are willing to sign NDA file to follow the local law in your country and promise to keep our customers data in high confidential level.
*Do you have any minimum order quantity (MOQ)requirement?
Answer:We do not have MOQ requirement,We can support your projects stating from prototypes to mass productions.